Meet Dr. Moore
Dr. Moore, a native of Northport, Alabama obtained his Bachelor of Science in Chemistry at Mississippi State University and then attended the University of Alabama at Birmingham School of Optometry where he received his Doctor of Optometry in 1992.
He returned to Tuscaloosa and opened a private practice in the fall of 1992. He is the recipient of numerous awards including the Dean's Award from the UAB School of Optometry, the Beta Sigma Kappa Silver Medal, the Bausch and Lomb Practice Initiation Award, and Alcon Contact Lens Award. He was also selected as the Young Optometrist of the Year for the state of Alabama in 1998. He is currently a member of the American Optometric Association, the Alabama Optometric Association, and the American Optometric Association Contact Lens Section. He and his wife Shara have three grown children – Addison, Braden and Catherine.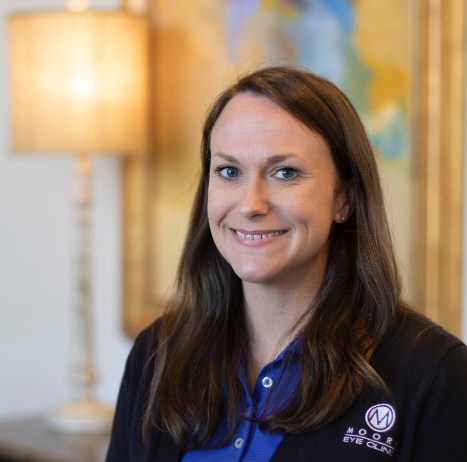 Adria S.
Adria has been an optometric technician for 5 years. She is an expert on special testing, pretesting, and patient education. Adria assists with Dry Eye treatments that are exclusive to our office. She is also trained in optical dispensing. She and her husband Brandt have two children Summer and Brayden. You'll find Adria somewhere tropical or cheering on the Crimson Tide when not in the office.
Courtney B.
Courtney is our Opticial Manager at Moore Eye Clinic. She assists our patients with their glasses from start to finish. She works one on one with our reps to ensure our frames are always up to date and takes great care in finding the right style and fit for all of our patients. Courtney is married to her best friend Levi, and when she is not in the office she enjoys traveling and spending time with her family.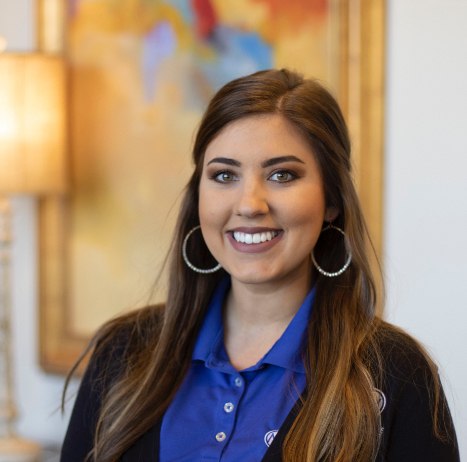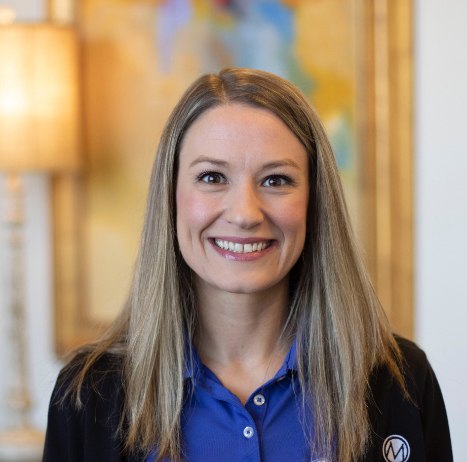 Courtney H.
Courtney joined our office in December of 2014. She graduated magna cum laude from the University of Alabama in 2008 with a Bachelor's degree in Public Relations. With many years of experience in a medical office, she is responsible for managing the overall business aspects of our practice. She loves utilizing her organizational and communication skills to help our staff behind the scenes and our patients with anything from their insurance coverage to scheduling their next appointment. She is married to her best friend, Aaron, and they have two wonderful children, Brady and Dailey. Away from the office, she enjoys spending time with family and friends, eating good food, and cheering on Alabama Football. Roll Tide!
Jessica C.
Jessica joined our office in November of 2016 as our receptionist and has progressively evolved her role to include pretesting, special testing and patient work-ups. Her duties range from answering phone calls and doing entrance testing to scheduling appointments and completing checkout. Jessica grew up in Demopolis, Alabama and when she is not in the office she loves hanging out with her husband, Joel, and their pet sugar glider which is a native animal of Australia.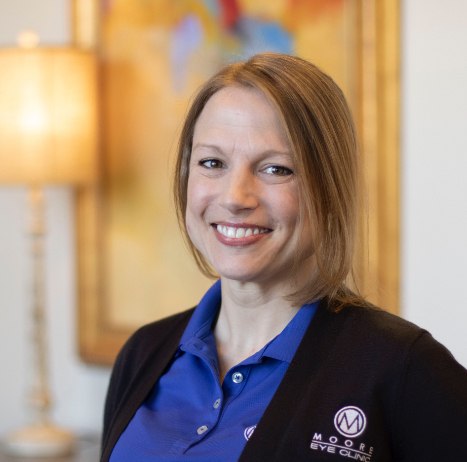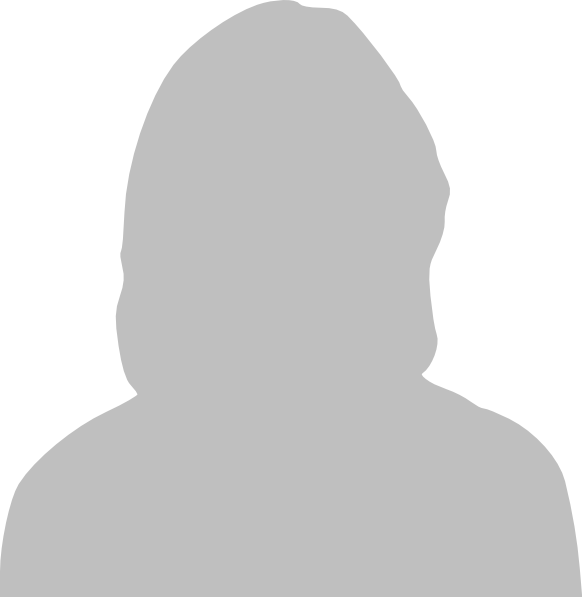 Lauren H.
Lauren joined our team as an optician in March 2020. She enjoys helping our patients with her knowledge of lenses and frames that fit their needs and personal style. She also helps patients with adjustments and any concerns when it comes to their glasses. Lauren grew up in Brookwood, Alabama and when she's away from the office she enjoys spending time outdoors with her husband Austin and her two children, Kalani and Maverick.
Emilee M.
Emilee joined our team in August 2020 as our receptionist. Her duties include scheduling appointments, answering phone calls, obtaining patient information, and greeting patients as they arrive to our office. Emilee's strong suits include multi-tasking, strong organizational skills, and excellent patient care. Emilee is married to her best friend Christopher and they have three beautiful children together, Jake, Olivia, and Jaxon. Her family is her entire world. When not in the office, you will most likely find Emilee cheering on her kids on the baseball field or at gymnastics.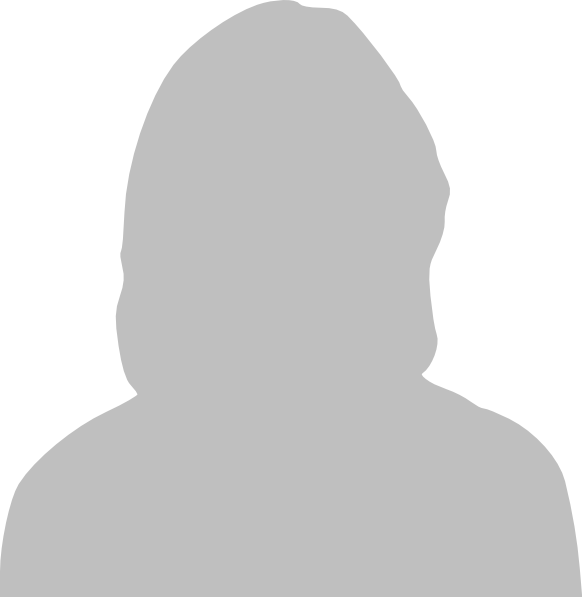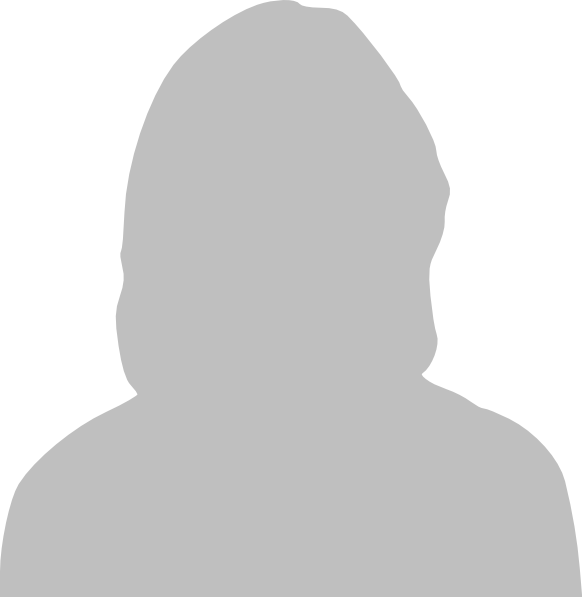 Anna F.
Anna joined our office in March of 2021. She enjoys helping fit patients in frames that suit their personal style and accommodates their prescription perfectly. She also loves repairing and making adjustments on eyeglasses for our patients. Anna grew up in Gordo, Alabama. She has an amazing son, Gunner, and a fur baby named Waylon. When not at work, Anna is usually very active in church, spending time with her son, or taking her dog for walks and rides.
"Be a Light for ALL to see."-Matthew 5:16